PATIENT VISITS MEDICAL RECORDS COURT DOCUMENTS INTERVIEWS FOCUS GROUPS MEETINGS CONFERENCE CALLS AND MORE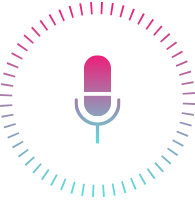 ORGANIZED. UNIQUE. PERCEPTIVE
Welcome to Lubbock Transcription,
Retrieve your memories, page by page
Lubbock Transcription relies heavily on transcription services: enabling businesses to do their jobs effectively by converting audio clips into text documents with more precision than ever before; assisting law firms when they are overloaded with a backlog from too many cases; providing clarity where it is needed most at hospitals, so patients' needs aren't overlooked during doctor consultations; facilitating faster business transactions ensuring accurate record-keeping for those who depend upon them as well as increased productivity.
Get in touch with our customer representatives today to discover why we are the best choice for your transcription services. We're standing by and ready to show you how quality transcribed content just isn't as easy or quick of a feat without us, so call one of our helpful reps right now!
100% NATIVE ENGLISH SPEAKERS
We provide quality work that has been vetted and qualified by a U.S.-based team of experts who are passionate about what they do! 
FULLY COMMITTED CLIENT SERVICE
Our dedicated client services contact person is always there to answer questions about how we can help. From setting up an account through delivery/installation times, just let us know what will work best for your business needs so that our team can take things from A-Z.
Being able to scale our services to our clients' projects quickly and effectively is another feature that sets us apart. Thanks to our broad US-based network of team members standing by, we offer support for individual doctors and multi-branch law firms with ease.
Transcription Services in Lubbock
We can accomplish a great deal when we work together.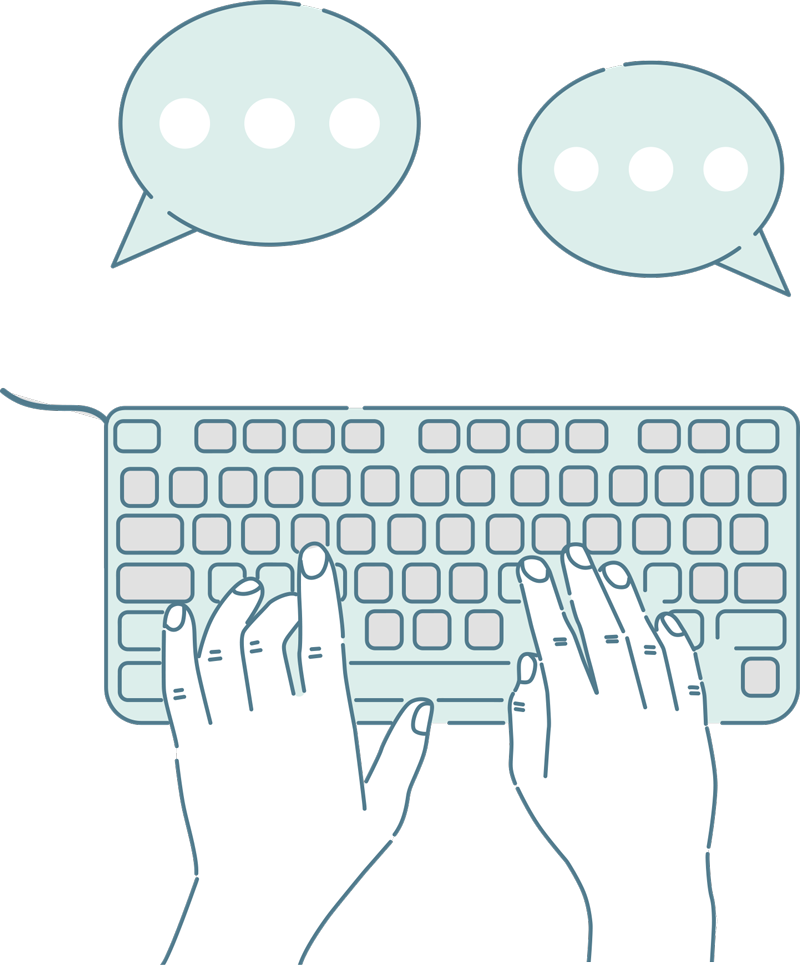 WE'VE GOT YOU COVERED
With so much data being created and stored in digital formats, the need for human input has never been greater. Lubbock Transcription experts process text, audio recordings, video footage—whatever you need; we do it all!
Various industry sectors that our transcription services cover.
LEADING U.S. TRANSLATION TEAM
Native-speaker translations. We rely on staffers that have 17 years of experience on average and real-world experience in numerous industries. Every translation is double-checked for spelling and grammar; this is easier than ever before!
GET THE BEST QUALITY ONLINE TRANSCRIPTION RESULTS
When we receive your audio files, our goal is to produce the most accurate typed content available. This is only possible through our diligence and commitment to quality. Using a triple pass inspection method helps us eliminate troublesome errors, blanks, and nonsensical transcription issues.
GET YOUR PROJECT COMPLETED AS SOON AS POSSIBLE
We know your time is valuable, which is why we work hard to provide high-quality translations that will be delivered on the specified day and time. Quick turnaround of projects/orders when you lack internal resources and funding, saving you money in translation costs with a quick turnaround!
TRANSPARENT PRICING STRUCTURES
At Lubbock Transcription, we believe in upfront pricing that takes the mystery out of transcription service costs.
WE ARE READY TO ASSIST YOU WHENEVER YOU REQUIRE OUR SERVICES
We've got an expert team of people who are available 24/7 to assist you with anything that may come up. When it comes time for your business or personal needs, we're always here and ready to help!
Lubbock MEDICAL TRANSCRIPTION
LET SOMEONE ELSE TAKE CARE OF YOUR DOCUMENTATION
Remote Scribe: Charting made easy! Doctors are under a lot of pressure to record patient information, but their schedules can get packed. Remote Scribe has you covered – use our service for virtual scribing, so doctors have more time outside of the appointment room than ever before.
DESIGNED TO WORK WITH EHR
Managing patient care and documentation has never been easy. The introduction of new technology into the medical field is not alleviating this load either, as EHRs have become more burdensome than helpful. But with Remote Scribes by your side, you can get a helping hand in keeping up with all those tedious administrative tasks while also improving the quality of service for patients!
TAILORED TO FIT YOUR ROUTINE
You don't have to worry about the next time you are on call. Remote Scribe offers remote medical scribes who will be there when your practice needs them most and a customized experience that puts our patients' well-being first.
ENTERPRISE-GRADE SECURITY
Remote Scribe is a HIPAA-compliant video conferencing and recording solution that can accurately document the health provider's interaction with patients. All data recorded on Remote Scribe servers are stored in Enterprise-Class Security to keep your information safe.
With SAML, you can have a reliable connection between your identity provider and service providers. This will allow for easy access to SaaS applications without the need for different passwords or user names.
TRY OUR SERVICES TODAY
At Lubbock Transcription, we have worked hard as industry pioneers to bring our clients around the world fast and reliable virtual scribe solutions. We are so confident that you will love our services that we want you to try us out risk-free for 30 days!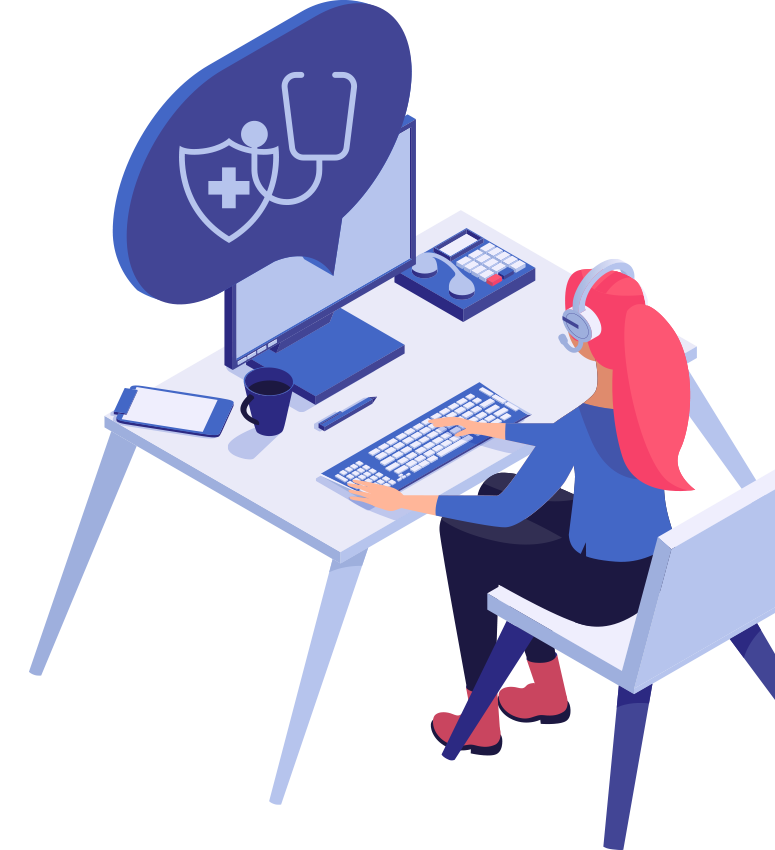 FREE GUIDE FOR MEDICAL PROVIDERS: NAVIGATING DOCUMENTATION SOLUTIONS
"The turnaround time is phenomenal. The staff are friendly, courteous, and are quick to respond to any issues you may have. I highly, highly recommend this company for any of your transcription needs."
Cindy W.
Medical Secretary
Berkshire Orthopedic Associates
★★★★★
"They have excellent customer service! I highly recommend them! We have been using their service since 2005!! I would give them a five star review for impeccable service."
Suzanne B.
Office Manager
Physicians Medical Rehabilitation Associates
★★★★★
"We have been working with Princeton Transcription* for a few years. Princeton is our first choice for all of our transcription needs. Their quality of work and quick turnaround time is perfect for our needs. We are very happy working with Princeton!"
Marisa K.
Project Logistics Manager
Human Factors MD
*Princeton Transcription (PTI) is our parent company.
★★★★★
"Coordinated Medical Network has been doing business with PTI* for 15 years. We have always been very pleased with their services. They always go the extra mile for us and are very pleasant to work with."
Coordinated Medical Network
*Princeton Transcription (PTI) is our parent company.
★★★★★
"Princeton Transcription, Inc.* is a solid transcription service that delivers accurate results with an excellent price. Turnaround times are superfast and the account managers are incredibly professional. Highly recommended!"
Heather H.
Office Manager
Donald R. Counts, M.D.
*Princeton Transcription (PTI) is our parent company.
★★★★★
"As a customer of Princeton* well over 12 years I can tell you for sure there isn't anyone out there better. I have been in the medical field for 35 years and have utilized many companies, this one is top notch. You can't go wrong with this company. I have nothing but respect for the way they run their business."
Kim S.
Office Manager
Stuart J. Gordon, M.D.
*Princeton Transcription (PTI) is our parent company.
★★★★★
"We have used Princeton Transcription for many years. They have spoiled us for any other service. They provide timely turn-around; are competent and efficient- always willing to work with us to make sure we have what we need, when we need it. I highly recommend their services."
Terry Murillo
Practice Coordinator
North Atlanta Pulmonary & Sleep Specialists
*Princeton Transcription (PTI) is our parent company.
★★★★★
"We have been using Princeton for a few years now. They are reliable, their transcription is accurate, and their turnaround time is excellent. If there's an issue, they are always willing to resolve it, or help with it, depending on the situation. I would highly recommend them to anyone looking for a reputable, dependable transcription service."
Melanie Cellini
Dr. Jeffrey D. Gaber & Associates, PA
*Princeton Transcription (PTI) is our parent company.
★★★★★
It's time to finish those last-minute transcription tasks!
Let's get started.
We're available 24/7 for all of your form requests. Call 888-801-7820, if you require immediate assistance or you already have an account. Thank you!